Custom Blast Chiller Solution: We Have An Idea
Custom building large high performance blast chillers and freezers into modern production kitchens can be a concern. What is the most effective method? Typically a prefabricated blast room of a standard size, design and rating will be procured and installed alongside, or even encased by the custom cool room or freezer room. Alternatively a consultant will work out a potential heat load, build a large room for multiple trolleys, then design a very powerful system to cope with it. It makes sense for commercial kitchen designers to ask cool room manufacturers to build a custom blast chiller / freezer into the space as they carry out a cool room installation.
Following that, compressors, roof condenser units and controllers are installed to suit the potential heat load of the room. But this is throwing extra power at the problem. There is a more efficient solution. These installations typically involve bulky condenser fans mounted in the blast room ceiling, which blast cold air down into the room. It is impossible to effectively achieve uniform rapid cooling all the way through the tray racks and reach optimal core temperature evenly, safely and at speed.

The importance of efficient blast chilling / freezing
Ensuring food quality and hygiene through blast chilling and freezing is vital in production cooking. The principle of cook chill/freezing food production is to immediately and evenly chill or freeze cooked food for storage to maintain the quality of the product, and avoid damage to the cell walls of the food through slow or uneven cooling. Fast reduction of the core temperature of hot food both prevents the growth of bacteria and preserves appearance, natural goodness, and flavour. When rapid cooking is not achieved effectively the texture, taste, integrity and even the safety of the food can be compromised.
Our range of European Gram blast chillers are among the best on the market. Chillers evenly bring the food core temperature down from +70°C to +3°C in 90 minutes at capacity. Gram blast freezers achieve a temperature reduction from +70°C to -18°C within 4 hours.
The productivity and high performance of our units comes down to two integral components. Vertical internal condenser units, and an external controller with Intelligent Food Recognition control (IFR). Rather than blow cold air out, Gram's powerful floor to ceiling fans suck air to evenly draw the heat from the food. Warm air is efficiently chilled and dispensed from the sides of the unit in a continual flow.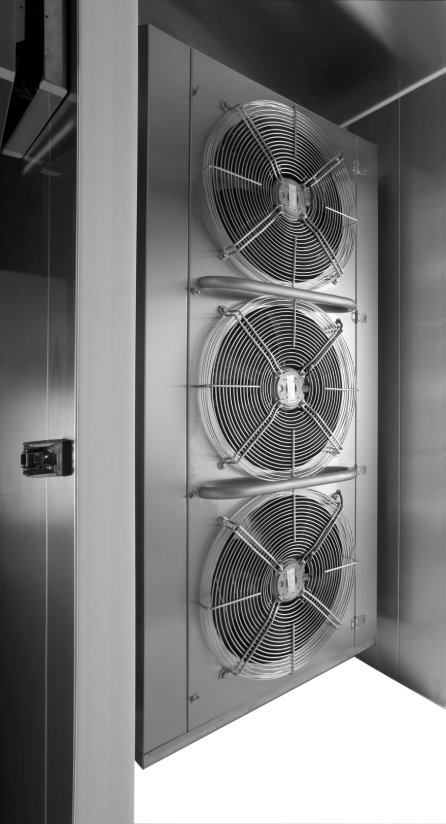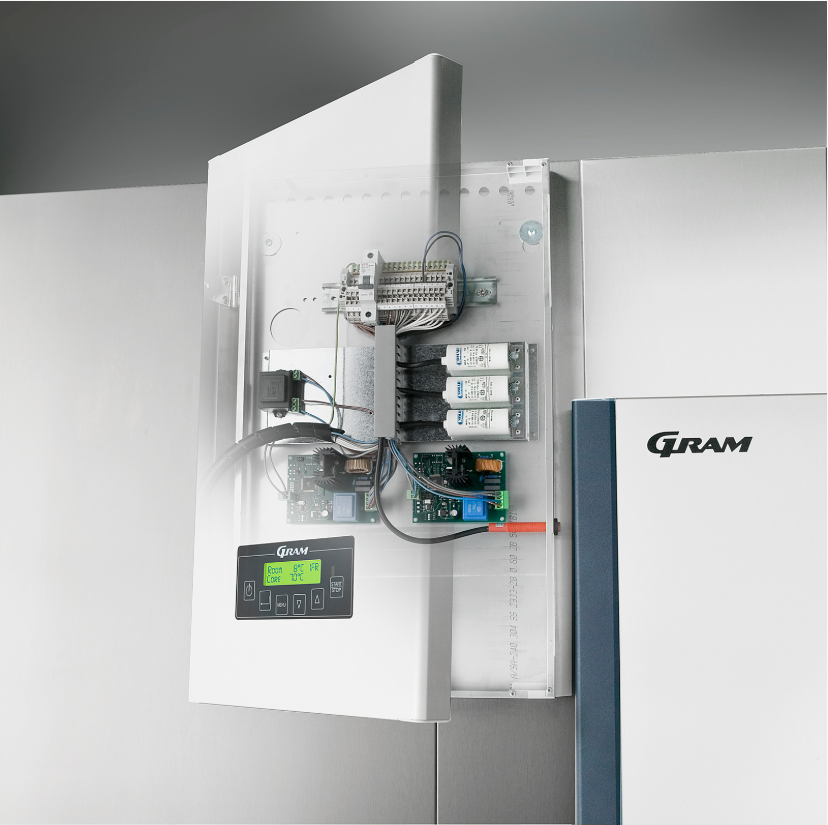 Our largest complete package Gram blast chiller is 180kg in capacity - sometimes too small for mass production operations. The solution...we can supply cool room manufacturers with Gram's external controller component and innovative vertical condenser fans in multiples to suit the capacity of almost any sized blast chiller / freezer.

Benefits of the vertical condenser units
The vertical compressor units with three robust fans ensure effective and uniform distribution of cold air over all food items, despite their position on the trolley. The fan section can be opened for ease of cleaning around and behind the unit, and condensers may be sold in appropriate multiples for installation into large custom blast chiller / freezers.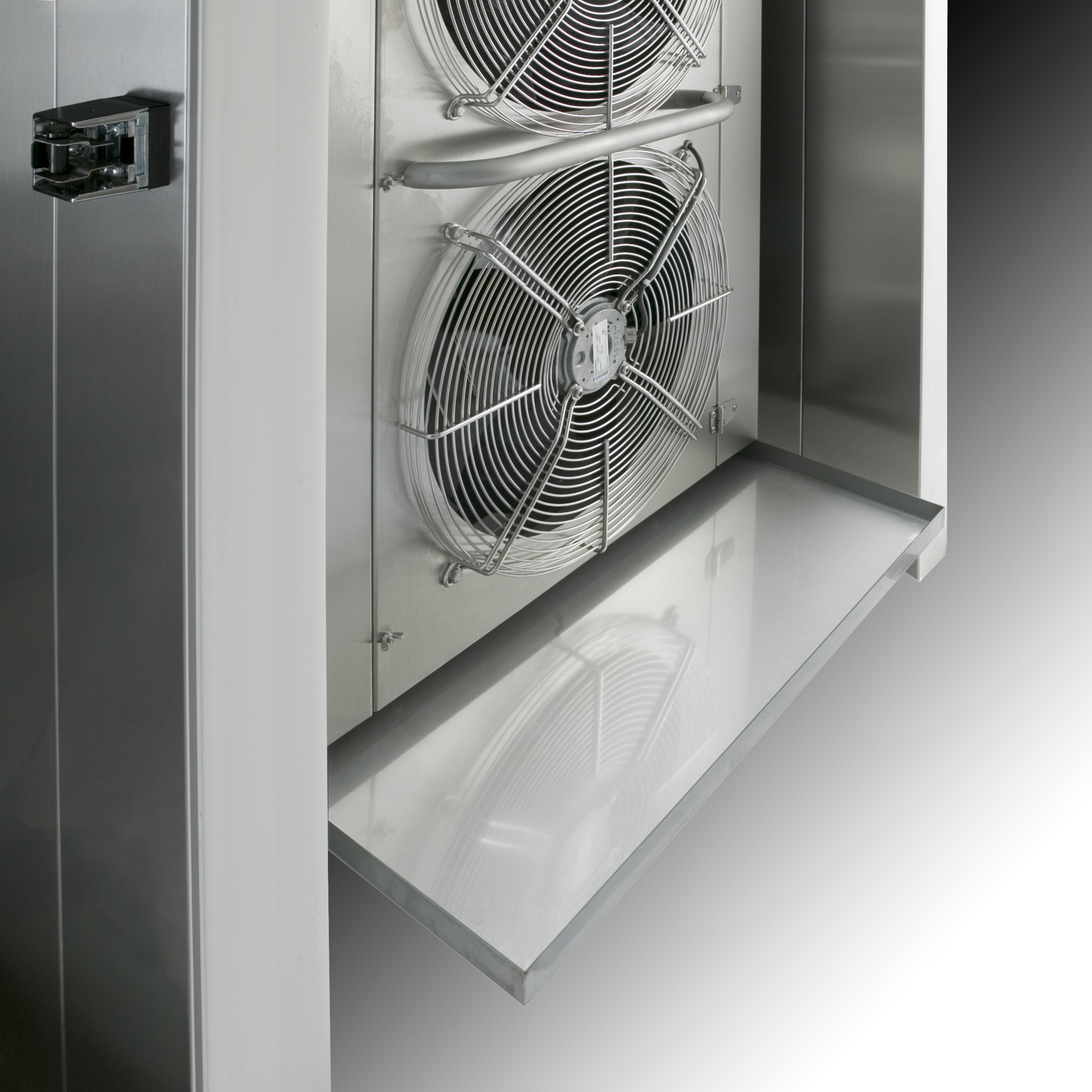 Features of the gram external blast chiller / freezer controller
Easy operation with five shortcut functions. Activate a defrosting cycle, blast chilling, blast freezing, pre-cooling or the patented IFR system. IFR is used only when chilling; upon testing food items with a probe, the control function will automatically adapt and optimise the cycle according to the characteristics of the food. The probe then continues to monitor temperatures in the core, beneath the surface, and the immediate air surrounding the product to avoid damage from surface freezing.
Chill cycle can be controlled by time or temperature
Optional thermo printer for thorough HACCP documentation
Audio-visual HACCP alarm in the event of a power failure or exceeded temperature limits
Store up to 20 custom cycles
Utilise as a storage cabinet following the chilling process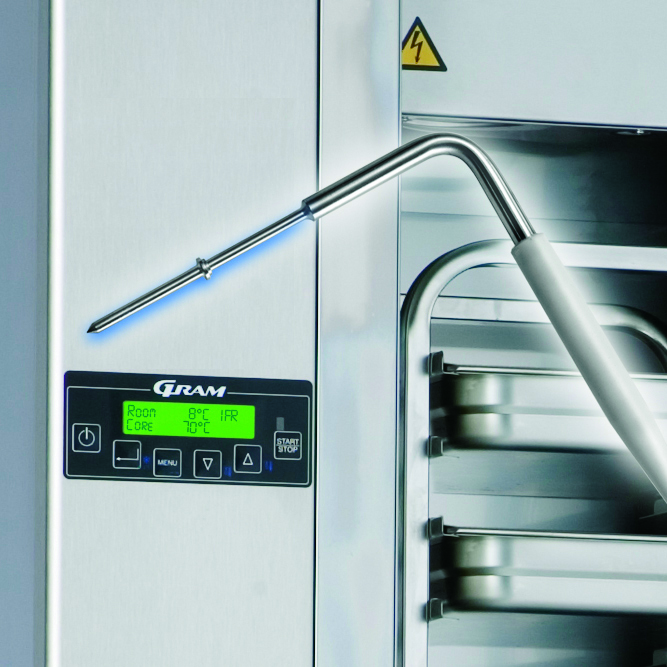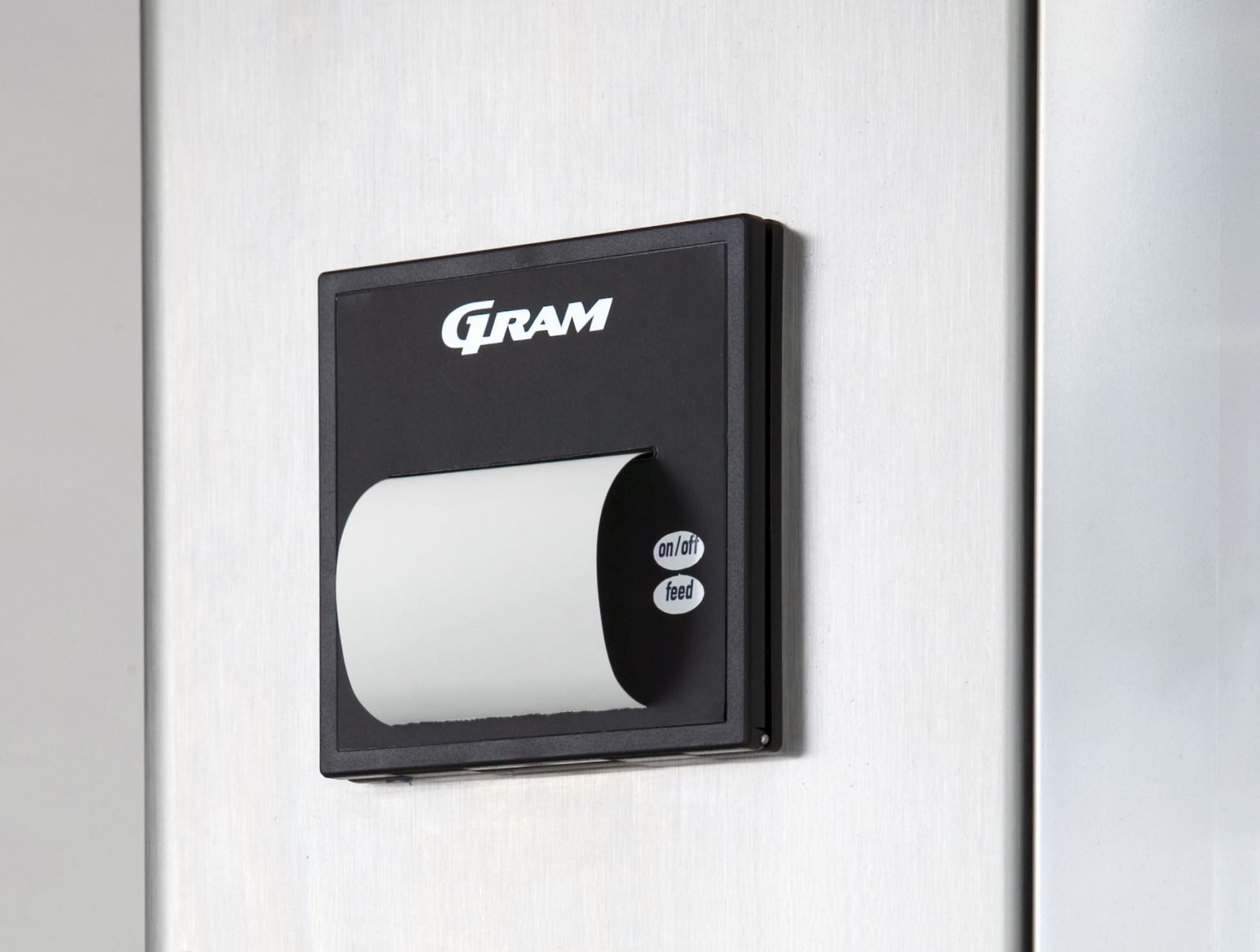 When there's a problem there's always a solution. The Gram refrigeration brand is built around foodservice sustainability with a dedication to creating the most productive, energy efficient and environmentally friendly refrigeration products in the market. At Skanos we carefully handpick suppliers whose products support our brand values:
Best manufacturing practice
The most efficient products
Excellence in European design
High quality, sustainable refrigeration and commercial catering equipment
If you share these values and would like to learn more, let's collaborate.