Joni Foodline
Joni Foodline Kettles

Joni Foodline products are developed with a special focus on easy and ergonomic use, hygiene, reliability and durability.
Design a safer, simpler, more productive process kitchen.
Joni's range of steam jacketed tilting kettles answer many demands of the busy commercial kitchen. From simple tilting kettles to advanced multi-functional machines that mix, cook, mash, chill, tilt and pour. From volumes of 40L through to 500L, all models are engineered to the highest quality.
Seamless high grade stainless finish with no internal joins for longevity, simple maintenance, hygiene and ease of cleaning.
Why Joni?
Increased sustainable lifespan: Perfectly seamless hygienic welded bowl
Four processes in one: Mix, cook, mash, tilt, chill, pour evenly and easily
Torque and power: Mix as low as 5rpm or top speed and everywhere in between
Why Skanos?
The best before and after sale service...always
Food manufacturing and process cooking expertise
Largest kettle range on the market from 40L through to 500L
Joni Kettles: The Labour Saving Workhorse
Discover a Joni solution tailored to your unique operation with fixed install options, mobile versions, four-legged stands, and the ability to link several units to each other. Joni kettles are perfect for the demands of the high output multi-process kitchen.
Choose from a smorgasbord of additional accessories and functions, such as cleaning and whipping tools, sieve and pouring plates, optional chilling systems and much more.
Joni's Environmentally Conscious Kettle Design
Made of primarily recyclable materials, Joni Kettles are a sustainable design, with every consideration given to the environment during the manufacturing process. The consumption of electricity and water is minimised when the kettle is in use. Due to innovative engineering, the long lifetime of the product ensures that the natural resources used in construction have been applied optimally.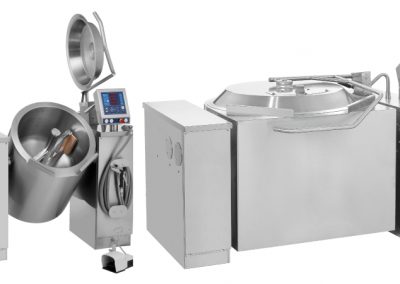 Considering a steam jacketed kettle for your production kitchen? The Skanos team answer the FAQ's we get asked about commercial steam jacketed kettles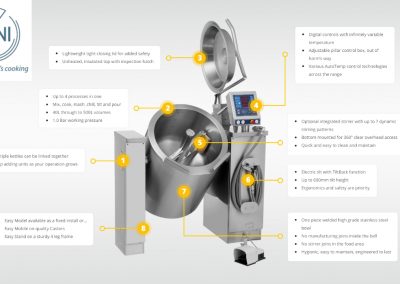 Discover the benefits of an electric steam jacketed kettle for productivity, lower operating costs, better food quality and healthy returns in batch cooking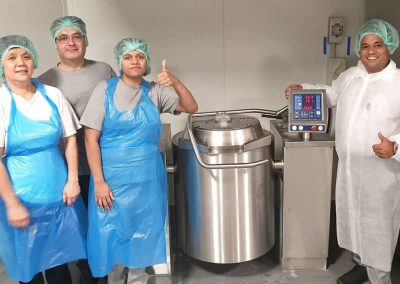 See how steam jacketed kettles can improve your volume cooking process.
---