Chef Spotlight on Gursu Mertel Foodservice Sustainability
Environmental Sustainability in Foodservice

Earlier this year, Skanos had the pleasure of working with acclaimed Executive Chef of Taronga Zoo Gursu Mertel. Chef Mertel and his team will enjoy a brand new kitchen to service a new restaurant and event space - the name of which will soon be announced. The new kitchen has been fitted out with the highest standard of energy efficient equipment to meet the requirements of Taronga's comprehensive Environmental Sustainability program.
Across the Zoo's restaurants and eateries Chef Mertel delivers high quality "cuisine for conservation." The dedicated team are committed to ensuring all food sold and served is environmentally sustainable and responsibly sourced.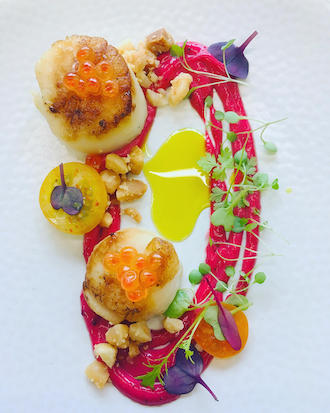 ​
Aim to serve only MSC or ASC certified seafood

Only source RSPCA certified chicken and free range eggs

Seek complete transparency around sourcing and commitments

Aim to ensure all branded products sold on-site use 100% certified sustainable palm oil

Work closely with suppliers to ensure food products are locally sourced and seasonal where feasible
Spotlight on Executive Chef Gursu Mertel
In a 2018 interview for Spice Magazine, celebrated chef Gursu Mertel commented;
"it's inspiring to create menus that come from a sustainable food approach that you know is having a broader impact. It makes sense that the food walks the talk with Taronga's environmental conservation efforts, and we really enjoy making food that tastes good as well as feels good - ethically."
Gursu is a passionate and experienced professional with an impressive CV. He boasts over 15 years of international professional cooking and kitchen management experience across Australia, Asia and the Middle East. With six new restaurant openings under his belt, Mertel specialises in openings and leading large culinary teams at multi-outlet five star hotels, resorts and event venues. Some of the big name venues forming his experience include the Hilton, Conrad Macao and Holiday Inn Macao and the Crown in Melbourne.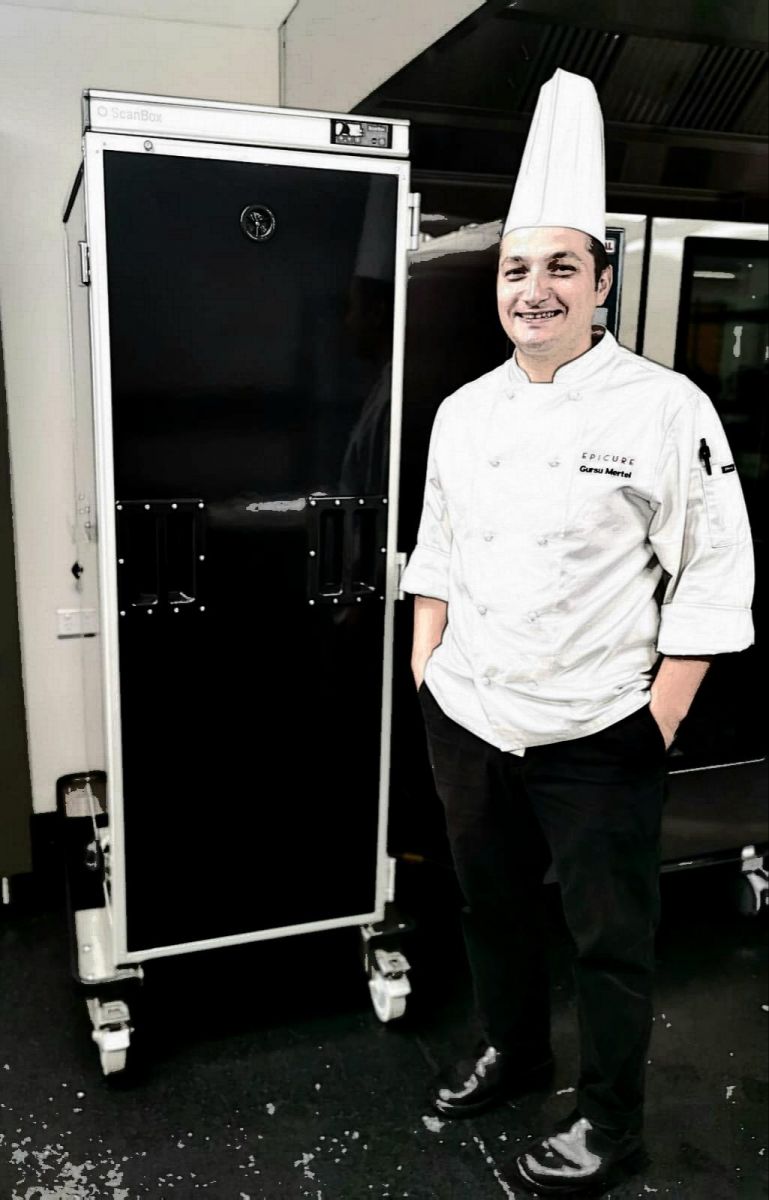 After a two year project, Mertel was delighted to announce in June the completion of extensive renovations to Taronga's eateries; including his new kitchen, additional function space, new restaurant, and impressive production kitchen. Also recently reopened after a full renovation is the Taronga Food Market. A bright space serving a selection of diverse contemporary culinary delights in a calm oasis and cafe-style setting.
Skanos Efficient Commercial Catering Equipment
The Skanos team and our Innovative European suppliers were delighted to contribute to the productivity and energy efficiency efforts in the inspiring kitchen renovation project. Standing proud and ready to be productive and efficient workhorses in the brand new kitchen the team will enjoy: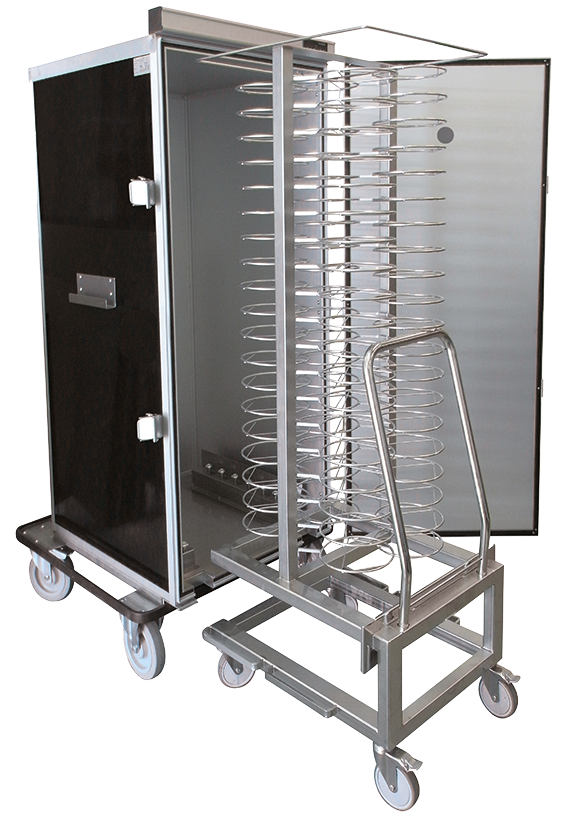 Optimal temperature control heightened productivity and perfect food quality
Convection heated hot food transport and holding for 20 tray combi oven trolley
Winning Features
Easy to use, ergonomic and precise temperature control

Temp-Stop technology ensures maximum insulation capacity and minimal energy consumption

Central braking system

Ergonomic tow handles ensure ease of operation and enhanced safety

Convection heated for fast temperature recovery during frequent door openings

Digital temperature control and display indicates when your selected temperature has been reached

Door opens at an angle of 270° and is magnetically fixed into position as you load and unload

Superbly engineered for lightweight maneuverability and durability
1 x 60L Joni Easy Stand Kettle
Easy Stand Steam Jacketed Kettle
Durable, high performance and easy to maintain with a focus on ergonomics, hygiene, quality and user-friendly functionality.
Winning Features
Simple to use non-mixing kettle with electric tilt

Incredible time and labour saver optimal temperature control, safety and efficiency

Electric tilt with TiltBack function

Cold water tap for filling

Digital controls with infinitely variable temperature

Digital internal temperature display

Push button water filling function

Automatic water level control

Adjustable pillar control box
12 x Units of Gram Commercial Refrigerators and Freezers across various models
Gram are world leaders in Commercial Refrigeration energy efficiency, the Taronga team chose Gram Refrigeration for their HACCP certification, ultra-energy efficiency rating, and diverse range to answer the needs of today's complex, high volume sustainable kitchen operations.
Among the 12 Innovative Gram units supplied were:

Superior is a market leader in exceeding the new stringent EU energy labelling requirements. The superior twin model consumes only 318kW/year

Winning Features
Class A ultra energy efficient commercial fridges

Natural Hydrocarbon Gas refrigerant system zero ozone harming HFC's

Unique Gram air distribution system for top to bottom uniform cooling

Quiet running for a more comfortable working environment

Cool exterior, little to no heat output

Self closing door with foot pedal door opener

Right hand hinged reversible door with lock

Concealed digital controls

Sleek easy to clean design

Modular rails can go directly in the dishwasher

Temperature Range +2°C/+12°C
Gram GASTRO K1807 Efficient Bench Refrigeration
If hygiene, performance, efficiency and flexibility is important in your commercial kitchen, Gram Gastro 07 systems will exceed expectations.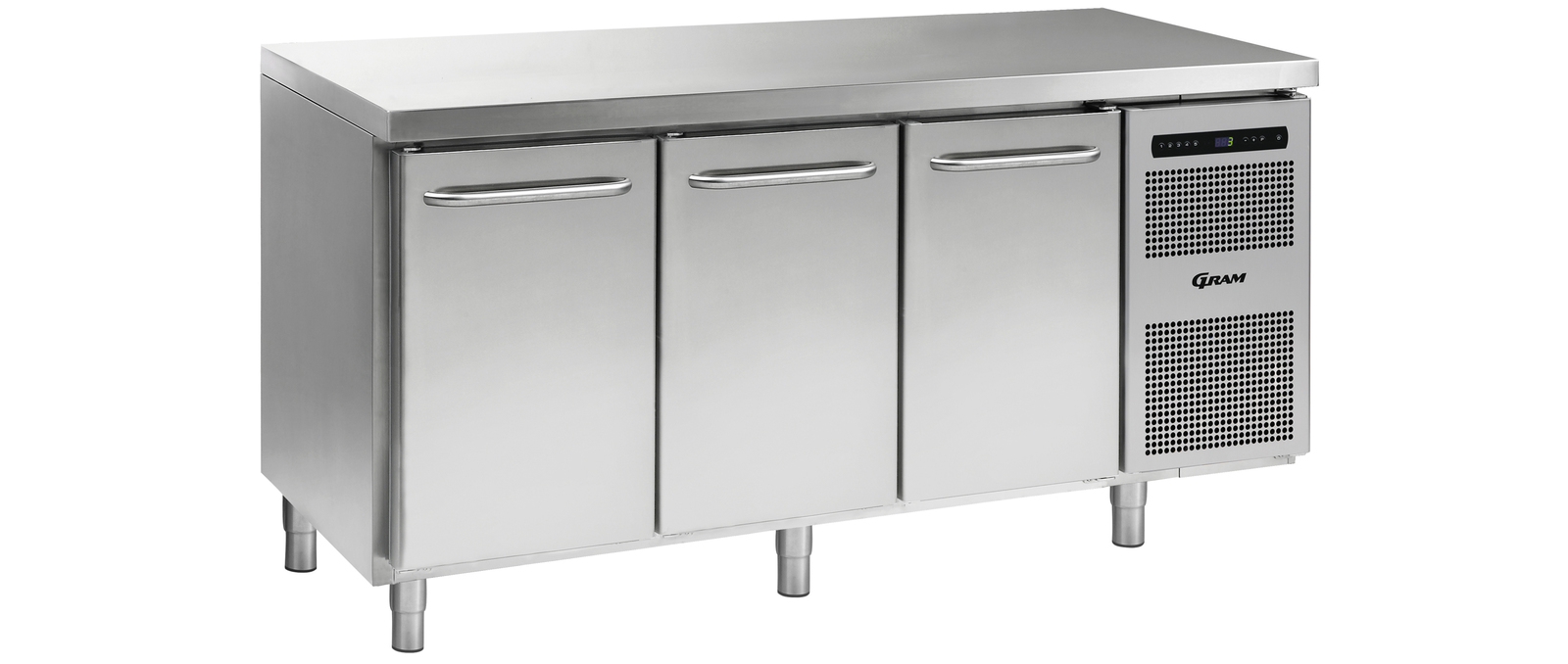 Winning Features
Solid top, 3 x solid door sections each with 2 x stainless 1/1 Gastronorm shelves

Exceptional energy efficiency

Extremely quiet running with minimal heat output

Natural Hydrocarbon Gas refrigerants and insulation materials

Intelligent digital control Sturdy anti-tilt shelves

Quality stainless steel inside and out

Hygienic and easy to clean, minimal screws and fixings

Temperature range +2°C/+12°C Gram
COMPACT Under Counter Refrigeration
Setting new standards for compact fridges and freezers around the world, this natural Gas refrigerant range offers ultra-low energy consumption. Designed to fit under counters in commercial workplaces, COMPACT fridges can also be double-stacked, or wall mounted.
Winning Features
Ultra Energy Efficient - Less that 1KW per day energy consumption

Cool exterior, minimal heat emission from the cabinet to the room

Compact 60cm(w) x 64cm(d) x 83cm(h) under counter fridge

Stackable or can be wall mounted

Right hand hinged reversible door with locking system

Optimal temperature stability, maintain correct and uniform temperature throughout

Top to bottom uniform cooling reduces food wastage

Powerful cooling (minus the consumption) and unique ventilated air distribution system
Setting a Fine Example for all Commercial Operations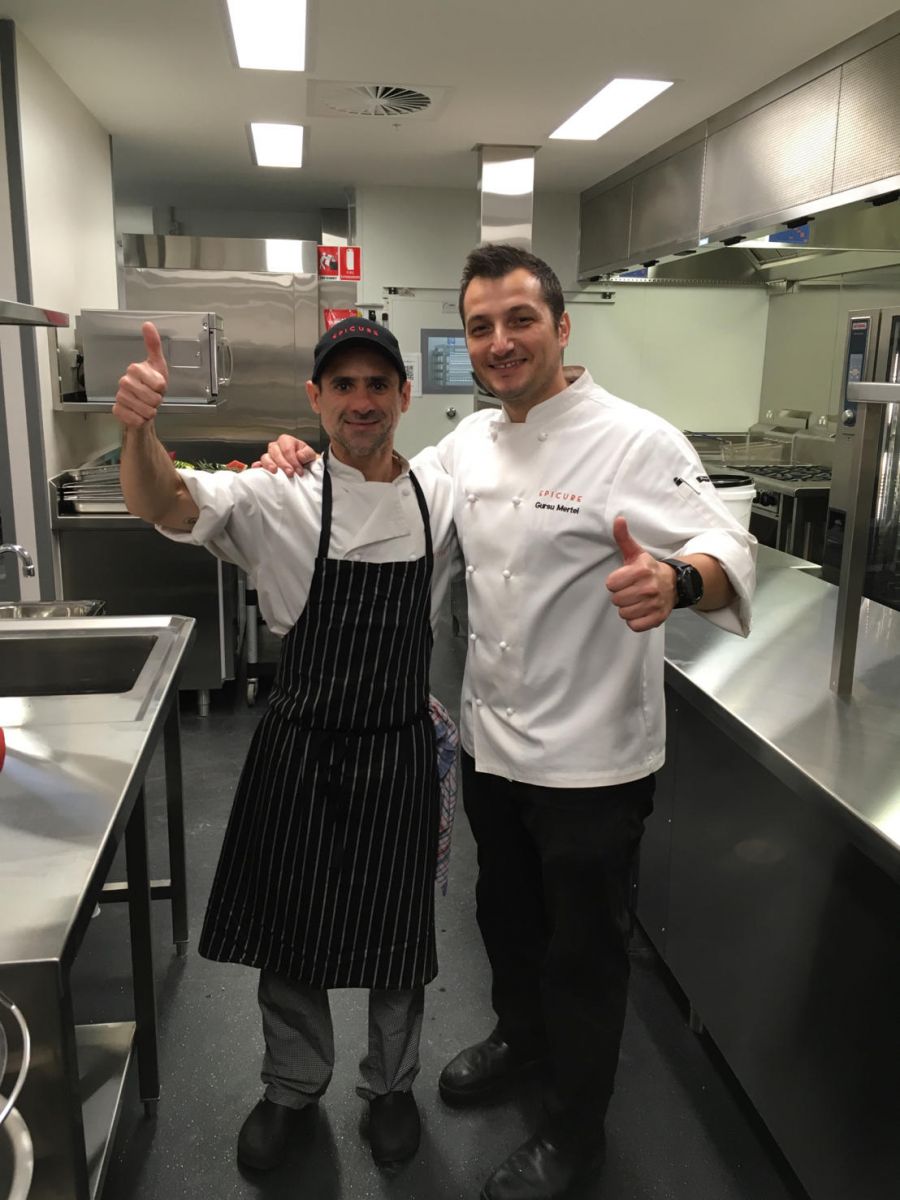 Chef Mertel is setting a perfect example for how we should be approaching foodservice and commercial operations. So thank you!
We're so pleased to see more and more of these forward-thinking foodservice professionals and commercial developers employing conservation programs across their operations as a whole.
Not only does this help to secure the quality and integrity of our fresh and cooked produce in the foodservice industry; but striving to reduce our environmental impact across the board in every which we can, is the only way to preserve the quality and integrity of our future.